Boat Loans Australia
:: Calculators
Boat Loan Repayment Calculator
Use this calculator to estimate monthly repayments on a boat loan
Boat Loan Details: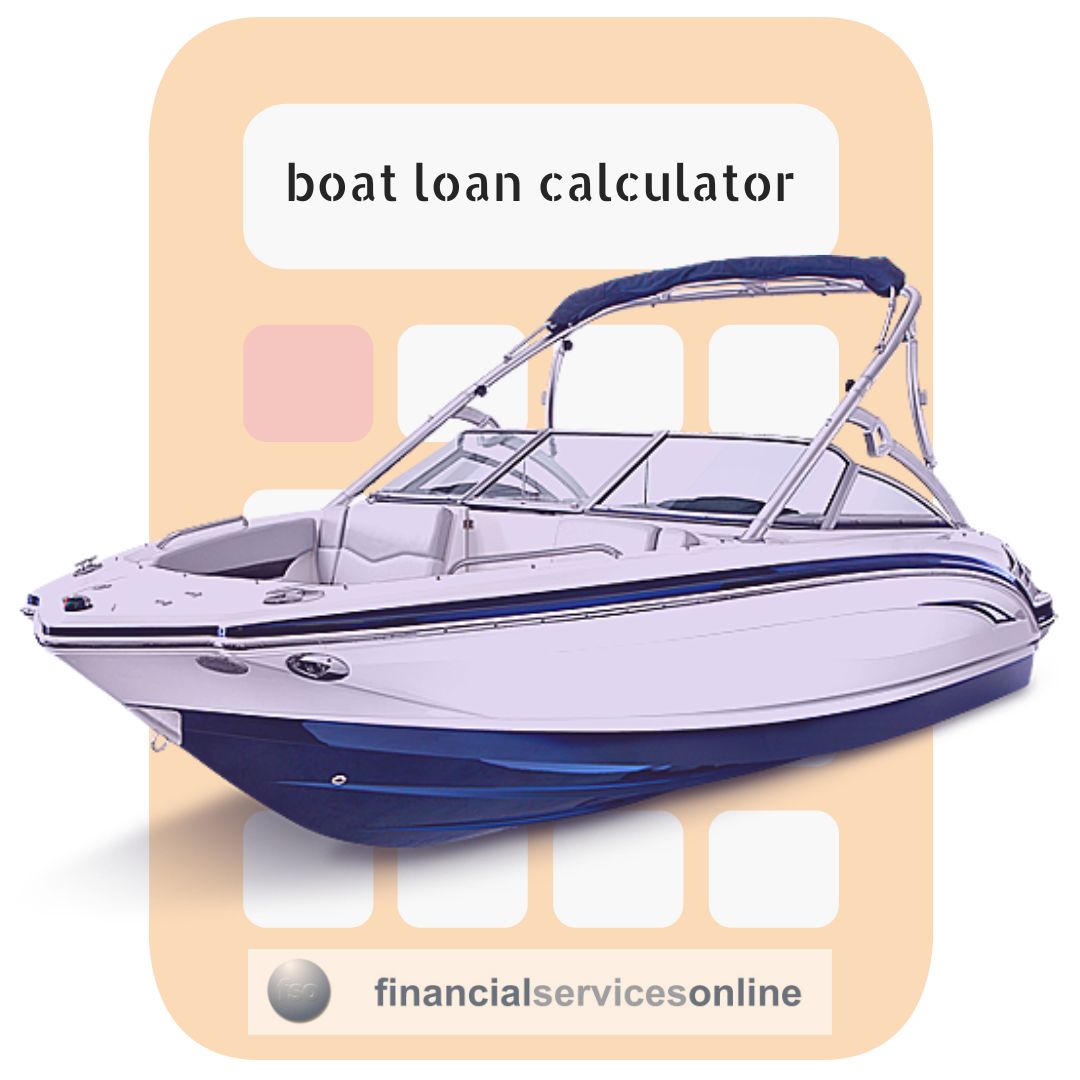 Important!
Boat Loan Interest Rates differ from lender to lender and will depend on your individual circumstances (credit history, employment status, age, etc.). To find out if you qualify ... and for a free, personalised interest rate and repayment quote, please CLICK HERE
Boat Loan Amortization Calculator
The following amortization graphs detail month-by-month data on the progress of the proposed loan. The first chart below examines the reducing loan balance over the course of the finance contract term. The second graph illustrates the portion of each monthly repayment allocated to payment of interest vs principal reduction.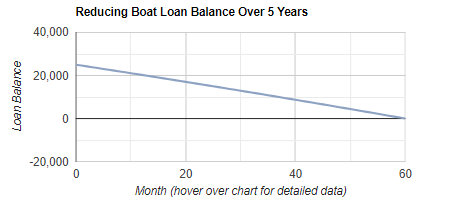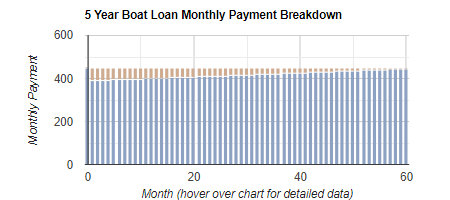 Share this calculator:
18 Hot Tips For Intending Borrowers


If you're thinking of borrowing money to buy a car, boat, debt consolidation, home repairs, medical bills or anything else for that matter, here are some red hot tips to make the process much, much easier.

- read more
When should I use a personal loan?


Unsecured personal loans can really help in a pinch. If your savings are low and your car breaks down, for example, such a loan can patch up your life. Or maybe you're buying a big-ticket item and you need backup money to cover a short-term hole in your bank account.

- read more
5 top tips when buying a used car in Australia


Buying the right second-hand car can be a bit of a minefield – from finding a model that fits your needs and budget - to negotiating the best deal with the seller, but with a few tips and tricks, it can be made a lot easier and less stressful.

- read more
Co-Signing Loans - Risky Business


There may come a time in your life when you are asked to co-sign for a loan or credit card. If this is the case, there are several things to consider before making a final decision. Technically, you are putting yourself at risk of damaging your own credit in the event that the loan goes unpaid.

- read more
Default and Reposession


Most people would assume that a default under a loan contract means that payments haven't been made but, as you are about to learn, there are other reasons why a lender may have the right to repossession.

- read more
Loan Finance: How to Shop Around Without Damaging Your Credit


If you are considering taking out a loan, you wouldn't go out of your way to make it harder on yourself to get approved or to get a good interest rate, would you? Yet many loan applicants would enjoy a considerably better outcome on their loan application if they followed this important rule.

- read more
Apply now for your free Boat Loans assessment and quote comparisons.
Mortgagor:
A person who offers to assign an asset as security (e.g. real estate) under a mortgage loan contract. The lender (mortgagee) holds the legal ownership of the security until the loan is repaid and the mortgage is discharged.